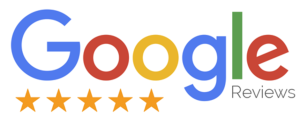 "Dr. Yonker is amazing! I had a severe ear injury and she did such a great job reconstructing it that you can hardly even tell it's there. She is not only professional but she has a great bedside manner and made me as comfortable as possible under the circumstances. I feel very fortunate to have had her perform the procedure."
-Amy V.
---
"Dr. Yonker and her staff are absolutely amazing! She pays attention, she is thorough and does whatever she can to ensure health comes first. I feel incredibly confident in her work. I see her for my post op care (which if you guys know, post op care is the biggest part of this journey!!- anyone can get on a table and have work done.. but taking care post op is the biggest part!) She makes me feel very comfortable and I know that I'm in excellent hands. Shes incredibly knowledge, and she has a warm personality that just makes you feel good and safe! Im grateful to have found her and her staff! They return calls promptly and always have good energy in the office ."
-Carissa L.
---
"Dr Yonker is an amazing person and surgeon, she has made my whole process a lot less scary!!! 100% recommend!"
-Alexandria L.