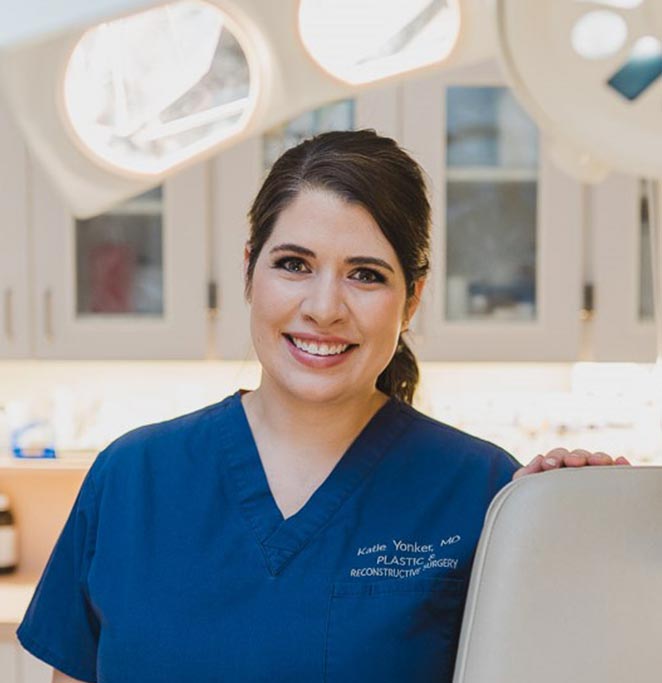 Katie Yonker M.D.
The First Female Plastic Surgeon in Salem, Oregon
Dr. Katie Yonker is a comprehensively trained plastic and reconstructive surgeon. She received her medical degree from Loma Linda University in Southern California and completed her residency training at Oregon Health & Science University in Portland.
As the only female plastic surgeon in Salem, she offers a wide variety of general plastic surgical procedures, with a special interest in breast reconstruction, breast surgery, and hand surgery. Dr. Yonker values building relationships with her patients and providing them with personalized and compassionate care.
About Dr Yonker
Mommy Makover
Mommy Makeover surgery is the common name for a combination of procedures that address the effects that pregnancy can have on a woman's body. These effects may include sagging and deflated breasts, weakened abdominal muscles, loose skin on the abdomen, and the accumulation of excess fat on various areas of the body.
Learn More
Breast Augmentation
Breast augmentation is a procedure designed to enhance the size and improve the shape of a woman's breasts. This procedure can add volume and restore more youthful contours to the breast.
Learn More